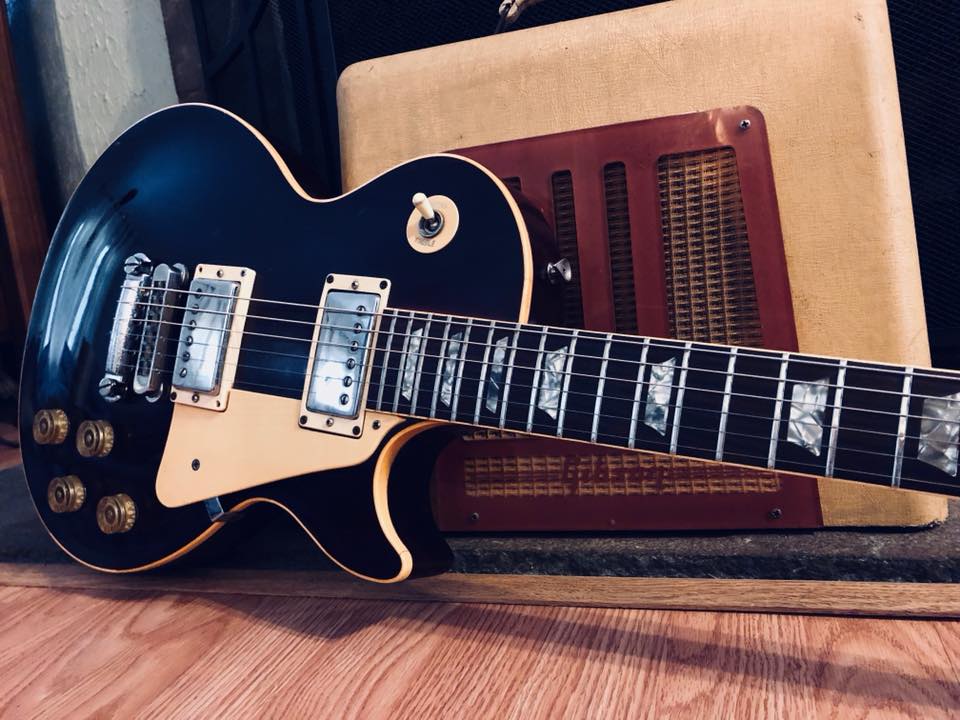 I'm very excited to share this.
A client who I repaired a number of vintage pedals and a spring reverb unit for in the last year has had this Gibson BR-9 amplifier on his shelf for quite a while, not working properly and asked me to try to fix it for him.
After looking it over, it appears to have been made in 1950 and seems to have all of the original tubes as well.
These were originally marketed as a lap steel guitar amp but they are supposed to make a great electric guitar amp as well.
It looks pretty good next my 1983 Les Paul, thanks to my wife Carrie's awesome photography skills!
These amps could be bought separately or as part of a set with the matching lap steel (which the owner also has).
I'll be sharing some more photos and some videos of the repair work as it progresses, and some demo videos after it's fixed and ready to rock!
Gibson BR-9 amplifier repair and restoration